NATURE
SCULPTURE
CULTURE
CLOSED
Pilane is nature's own art gallery, eight hectares of a beautiful cultural landscape where you are free to roam in the open.
See the iconic work Anna by Jaume Plensa, meet grazing sheep, wander across burial grounds thousands of years old, experience art, history and panoramic sea views.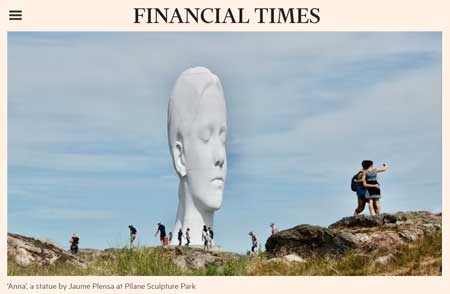 This year, Pilane has invited the world-renowned artist Ai Weiwei to show his exquisite and fantastic installation Roots – seven giant roots from the underworld. Plus a new site specific sculpture by Charlotte Gyllenhammar and works by Tony Cragg, Maria Miesenberger, Hans Gothlin, Anna Fasshauer, Ingela Palmertz and Ingrid Ogenstedt.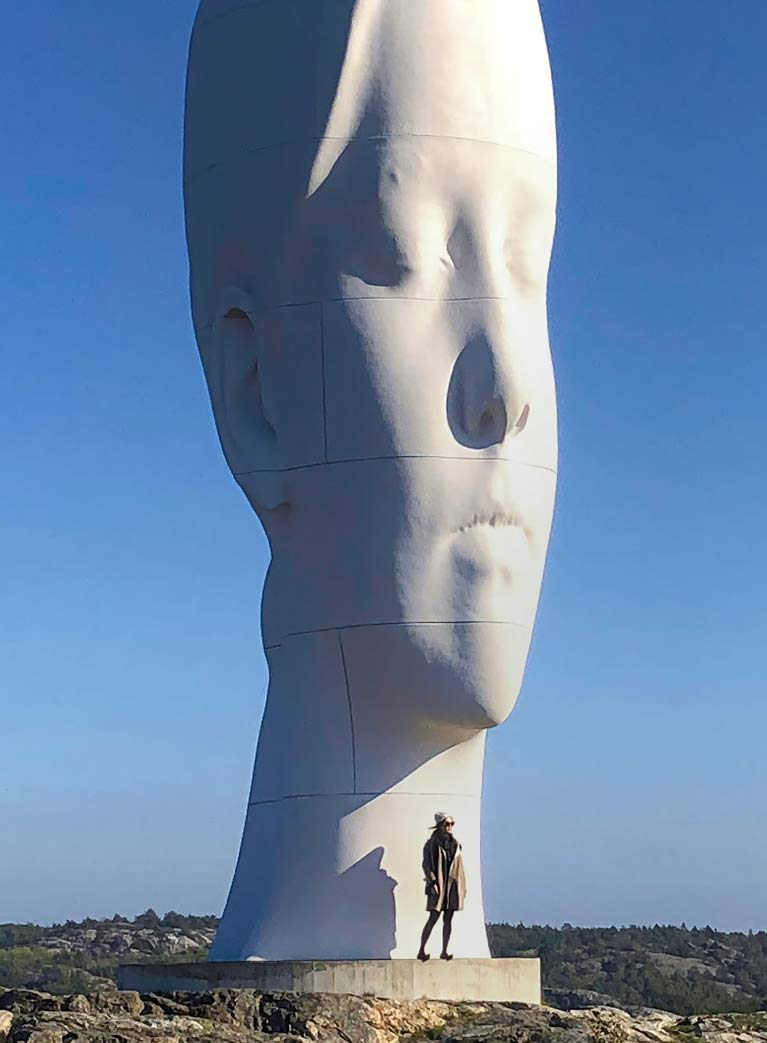 "I believe that the most important things in life are always invisible; connections that embrace our body in its mysterious relationship with nature and community."
Jaume Plensa
---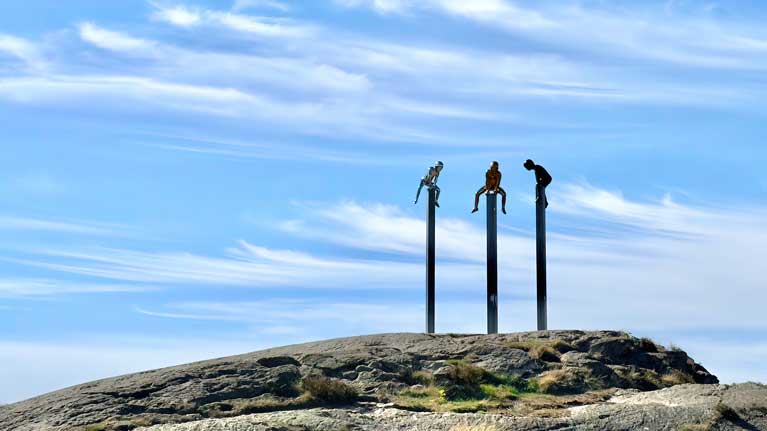 "Om att i full tillit till sig själv - och andra - ha modet att våga hoppet. Ta språnget ut i det okända, även om du inte vet hur det ska gå. Att våga hoppas, känna tilltro att det skall ordna sig. Inte tappa hoppet om förändring och utveckling.
Om att övervinna motståndet, ta sig över det, komma vidare, ta risken. Att i ständig rörelse och lekfullhet utvecklas som människa.
Om process, rörelse, mod och acceptans."
Maria Miesenberger
---
"Sculpture is important. It's not just decoration. It helps us to think about the world."
Tony Cragg
---